The Mystery is over...
*AUST GRAND CHAMPION* 
BUSHMAN HIT OR MISS
has joined the ATORAE show team
"Mystery"
Born:  5th November 2001
Sire:  Gr Ch Bushman Burn Eternally NRD
Dam:  Ch Bushman Ready Aim Fire





Mystery is by the top winning Flat Coated Retriever of all time in Australia, 
Australian Grand Champion Bushman Burn Eternally NRD! 

SINCE HER ARRIVAL IN ADELAIDE MYSTERY HAS SET A NEW RECORD FOR FCR'S IN SA, WINNING EITHER BEST OR RUNNER UP IN GROUP IN 4 CONSECUTIVE WEEKENDS!!!

2/3/08 - BEST EXHIBIT IN GROUP - MR M TOWELL (QLD)
10/3/08 - BEST EXHIBIT IN GROUP 2ND PLACE - MRS N KARLSDOTTER (SWEDEN)
16/3/08 - BEST EXHIBIT IN GROUP - MRS A RAYMOND (SA) GUNDOG SPECIALIST
24/3/08 - RUNNER UP BEST EXHIBIT IN GROUP - MS C RYAN (QLD) RETRIEVER SPECIALIST
NOT FORGETTING HER FANTASTIC WIN AT CANBERRA ROYAL WITH JAZMYN
23/2/08 - BEST EXHIBIT IN GROUP - MRS C COODE (UK) RETIREVER SPECIALIST

SHE IS CURRENTLY
#1 FCR IN AUSTRALIA
DOGZONLINE POINTSCORE 7/10/08

Mystery returned to Melbourne in September as the #1 FCR in Australia and #1 FCR in South Australia.
Later in 2008 we will mate her to our latest Swedish import, Aust Ch Explict No Trouble At All....

Thank you to Jaz & Judy for entrusting me with your special girl.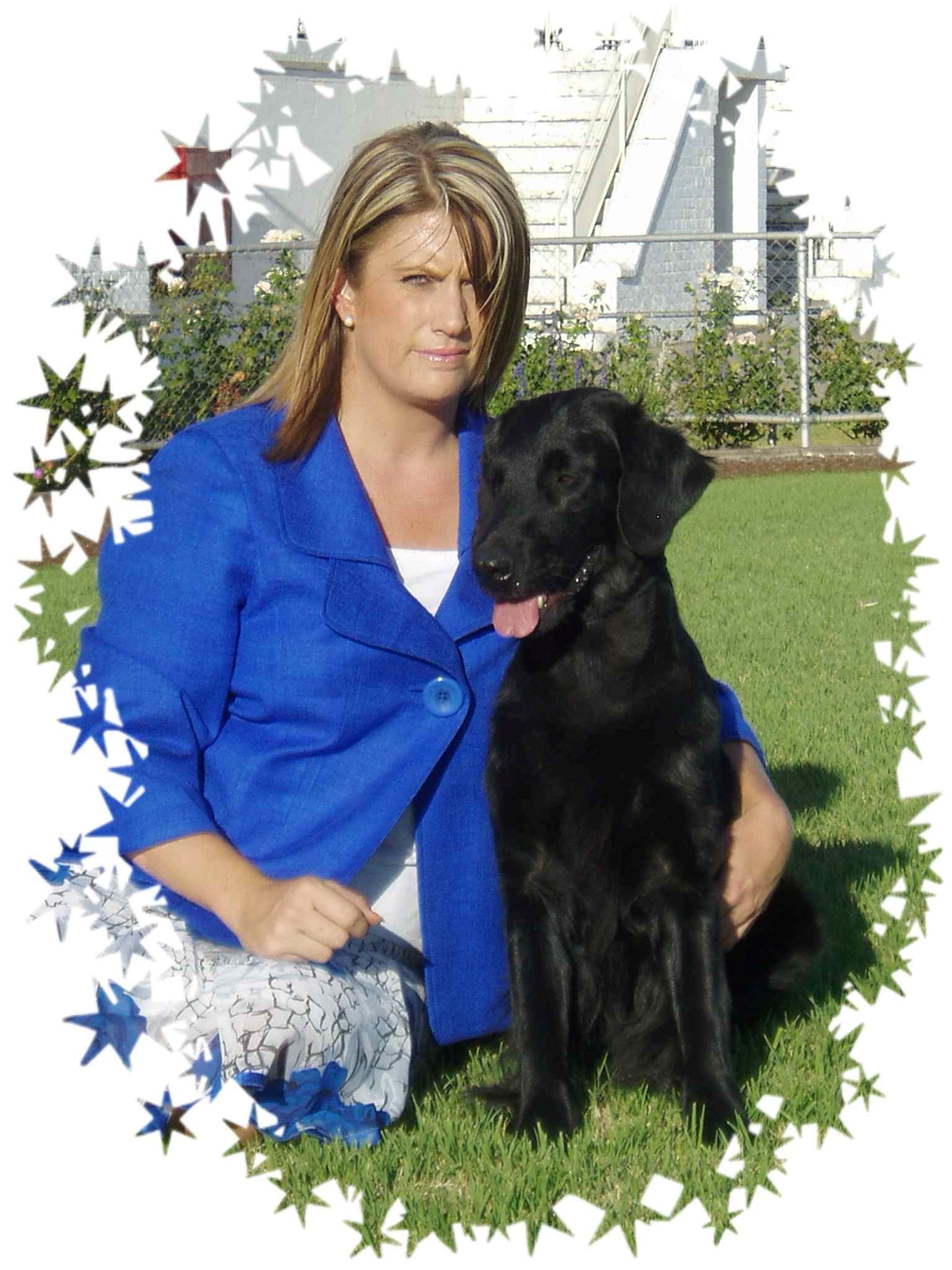 ~~~~~~~~~~~~~~~~~